Real Mixtapes for Fans of The DJ Mixtape Genre
These are all real mixtapes for fans of DJ Mixes and DJ mixtapes. Each mixtape features actual DJ mixes, scratches and beat juggles
as well as keen song selection and programing to create amazing mixtapes you can enjoy for a lifetime.
Mixtape Six Pack V2: volumes 9,10,11,12
plus the Michael Jackson Mixtape
& 18K Dancehall Reggae Mixtape V1
(6 Mixtapes for The Price of 5)
Buy 5 mixtapes Get 1 Free! Vol9-12 plus Michael Jackson Mixtape & Dancehall Reggae Mixtape just $49.99 for all six mixtapes
Order your set of Mixtapes from
One of The Best DJs in The world
To Book DJ Emir for your event call 303-995-0875
Mixtape Bundle Pack: 12 Mixtapes for Price of 10
Buy 10 mixtapes Get 2 Free! Vol1-12 just $94.99
Buy The First 10 Mixtapes Get Mixtapes volume 11 Austin Powers and volume 12 Batman for Free!
(Does not include Michael Jackson mixtape or Reggae Mixtape those mixtapes must be added to order separately)
FREE Shipping on all mixtape orders!
Why? Because The Rent is TOO DAMNED HIGH!
Real Mixtapes: Real Mixes, Real Scratching, Real DJs Do Real Things!
Real mixtapes are becoming a lost art, many DJs no longer mix their mixtapes, it's become increasingly difficult to find good mixtapes, let alone great mixtapes. DJ Emir Santana is a strong proponent of real mixtapes. He makes sure every mixtape is mixed like a nightclub party with special remixes and exclusive music tracks not found anywhere else. Whether it's in your car, your home or your headphones, DJ Emir's mixtapes turn any day into a party.
We understand life is stressful and sometimes you just need to pop in a hot mixtape and party away some of that stress with some great music, some hot mixes and some great mixtapes.
DJ Emir's Mixtapes have received very favorable reviews and have become collectors items for mixtape enthusiasts movie buffs and mixtape aficionados that appreciate the style, grace and magnitude of DJ Emir's amazing mixtape CDs. Check out the various mixtapes at DJEmir.com and get your hands on the industries hottest mixtapes.
To Book Denver's DJ Emir call 303-995-0875
If you need a DJ in Denver or anywhere in the world for a nightclub or private event there is no one more qualified to help make your event a huge success than Denver's own DJ Emir Santana.
DJ Emir is available for
For Denver DJ Bookings, National DJ Bookings or International DJ Bookings
Call 303-995-0875 or email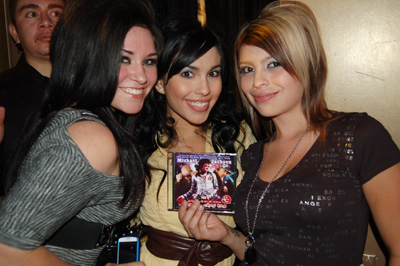 Michael Jackson Mixtape Fans at DJ Emir's Birthday Party at Lavish Lounge Denver Colorado
Emir's mixtape roots go deep. From his original cassette tape mixtapes to the mixtape CDs you see here at www.DJEMIR.com
For over 2 decades Emir has been mixing and producing some of the hottest mixtapes on the planet and making parties come to life in Denver and around the world.
DJ Emir mixtapes are amongst the best in the world. So when DJ Emir introduces a new mixtape the world listens.


Like Us on Facebook at www.facebook.com/DJ.Emir.Denver
DJ Emir's Mixtape 13 The 2013 Mixtape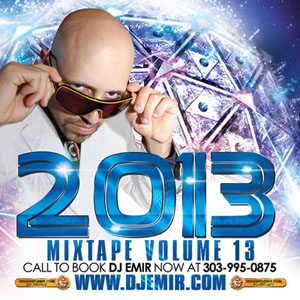 Mixtape Volume 13 just $9.99 for this hot Hip Hop and Dance Music Mixtape featuring the hottest jams of 2012
Batman The Mixtape: Techniques Hip Hop Mixtape V12
Mixtape Vol 12 The Batman Mixtape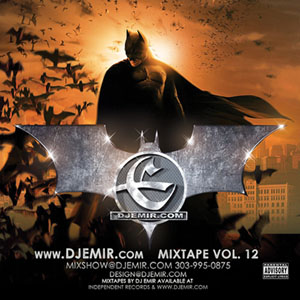 Buy Hip Hop Mixtape Vol 12 The Batman Mixtape $9.99 for this ultra hot Dance, Hip Hop and reggae Mixtape Filled with today's hottest music

DJ Emir Batman Mixtape Sample by djemir
Dancehall Mixtape Volume 1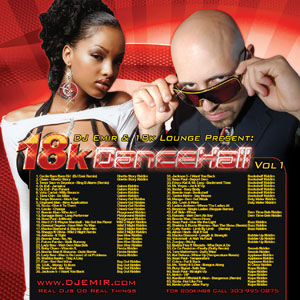 Reggae Mixtape CD: 18K Dancehall Mixtape CD Volume 1
Reggae music at it's best! 80 Minute Dancehall Reggae Mixtape CD just $9.99 for 64 song reggae music CD
Click the button above to purchase this hot mixtape now.
Also check out some of our other hot mixtapes below.
Get your hands on the first edition of the hottest new reggae mixtape series, The 18k Dancehall mixtape vol1 by DJ Emir and don't forget the ultra hot Michael Jackson Mixtape CD
Mixtapes are also available at all major DJ Emir Party events and nightclub appearances.
FREE Shipping on all mixtape orders!
Why? Because The Rent is TOO DAMNED HIGH!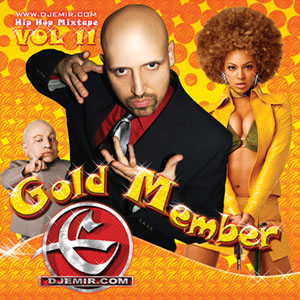 Buy Hip Hop Mixtape Vol 11 The Gold Member Mixtape $9.99 for this ultra hot Hip Hop and reggae Mixtape
Get The Gold Member Mixtape Today just $9.99 US
The Ultimate Michael Jackson Mixtape
(Limited Edition Mixtape CD)

Just $9.99 for this incredible 52 song
best of Michael Jackson Mixtape CD
Michael Jackson's greatest hits all mixed together for the Ultimate Michael Jackson mixtape. Get your hands on the best Michael Jackson mixtape ever created. This mixtape tribute includes all of Michael Jackson's hottest songs plus special remixes created specifically for this mixtape tribute CD.
Called the hottest Michael Jackson mixtape by VIP Nightclub Magazine in their End of Summer 2009 magazine Issue
Nightclub Flyer Designs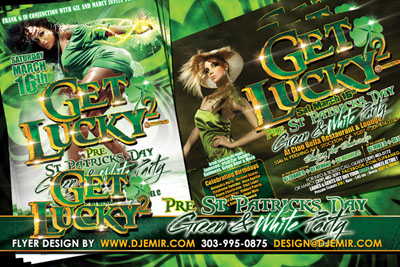 Nightclub Flyer Designs and Graphics
As a graduate of the Art Institute of Colorado Emir and his Design Team can also create amazing Logos, flyer designs and poster designs for your nightclub and private events.
Need an emergency St. Patrick's Day Flyer? we got you!
For Design Services call 303-995-0875 or email:

Flyer Design Services are $150 per design (Front & Back) Pay through Paypal with button above. Pay for your design order then email all design details to

Or for emergency Rush Flyer Designs add an additional $50 or $200 total
Rush Design Jobs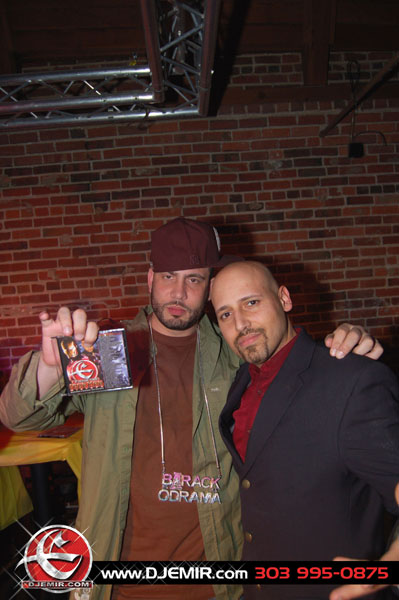 DJ Emir and DJ Drama Denver CO with DJ Emir Ironman Mixtape