Amazing Flyer Designs That Make You More Money
Your Flyer Designs Have to Be Amazing to Get You Noticed and Generate More Money Online or Offline
The Ultimate goal of any real world or online marketing campaign is to generate more leads, more sales and more money.
Having an amazing flyer design, that makes your message stand out, is essential to running a successful business.
In our fast paced world, fliers have to immediately catch attention and quickly convey essential information that will draw in the people interested in what you have to offer.

Order your Amazing Flyer Designs today using the payment buttons below or you can send the money via western union to Emir Santana Englewood, CO 303-995-0875
| | | | | |
| --- | --- | --- | --- | --- |
| Flyer design Only: $150 | Rush Job Flyer Design: $200 | Logo Design: $300 | Flyer Printing, Does Not Include design: $350 | Website Design : $1500 & Up |
Fliers Are a Huge Marketing Tool For Any Successful Business
With so much competition on the streets and online you have to have amazing flyer designs to help you stand out from the crowd.
Companies spend huge amounts of time, money and resources promoting themselves. So it's vitally important that marketing campaigns are centralized
around an amazing flyer design to achieve extreme results.
There is no point handing out 5000 to 20,000 fliers or blasting out 50,000 emails and plastering facebook, twitter and websites with anything less
than an amazing flyer, it would simply be a waste of time and resources. You want your flyer design to stand out and generate huge results.
You need extreme flyer designs that will make you more money and that's where the extreme flyer designers at www.djemir.com come in.
We have the ability to make your company and your message stand out from your competitors with great flyer designs, logos website design and more.
Our flyer designs can help businesses like yours all over the world. We have created amazing flyer designs for nightclubs and businesses in
Australia, Canada, England, France, Germany, Spain, Brazil, Africa, Puerto Rico Japan and of course all over the United States.
Our flyer designs are used in every industry to increase profits and brand awareness. Many of our designs are used to promote nightclubs, parties and special events
but they are also used by small and large businesses to promote products and services like cell phones, marketing, internet, dentistry, higher education,
bakeries, fitness programs, online wealth programs and much more. The equation is simple with a great flyer design and a strong marketing campaign come great results!
Get noticed today! Order

Extreme Flyer Designs

ultra hot flyer designs now!
To get your next flyer design, logo design or industrial design project started today call 303-995-0875 or email all details to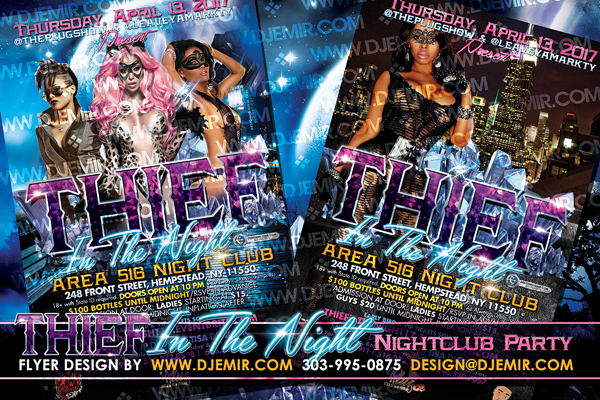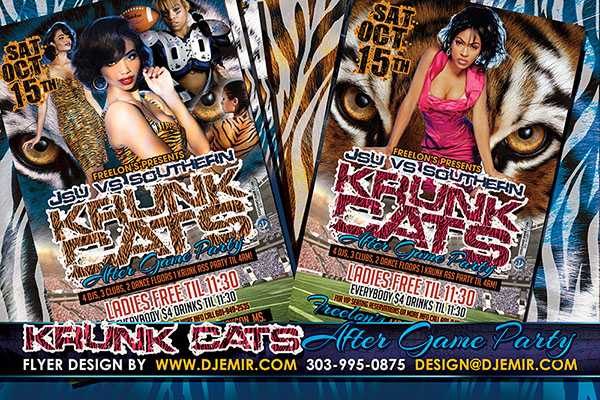 Thief In The Night Themed Nightclub Party Flyer Design for Area 516 Nightclub New York | Krunk Cats JSU Vs Southern Annual Game After Party Flyer Design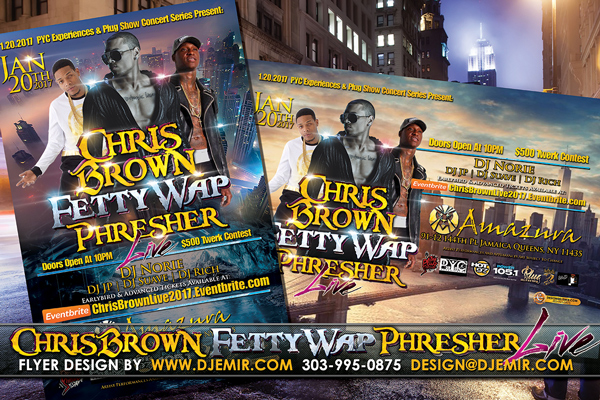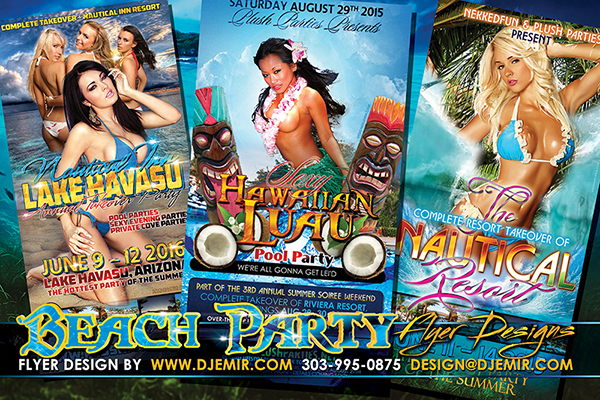 Chris Brown, Fetty Wap And Phresher Live Concert Poster Design and Flyer Design | Beach Party, Pool Party and Hawaiian Luau Party Poster Designs and Club Flyers
Amazing Flyer Designs That Stand Out And Drive More Money To Your Business
We take pride making sure each flyer design we create at the studio is an amazing flyer design that will help you make more money.
Our eye catching designs and clean typography will get you more bang for your buck than any other design firm in Denver or around the world.
We design your flyer, brochure or logo around your theme or concept or help you develop a theme based on the information given in the design brief.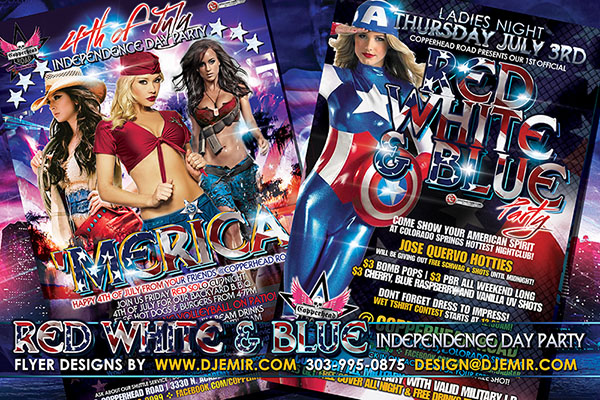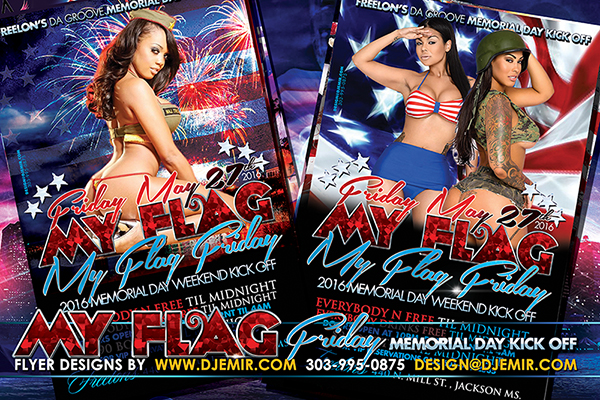 American Red White and Blue Independence Day 4th of July Flyer Design | My Flag Friday Memorial Day Party Flyer and Poster Design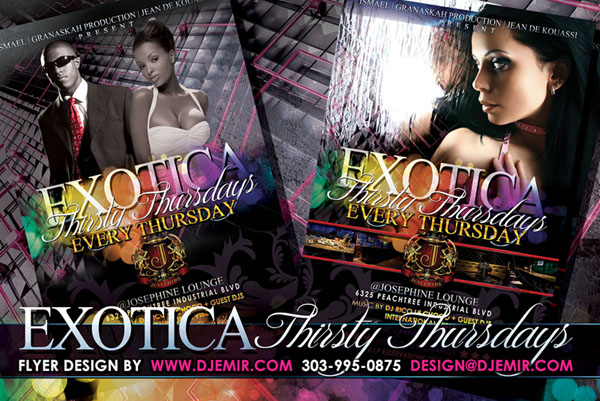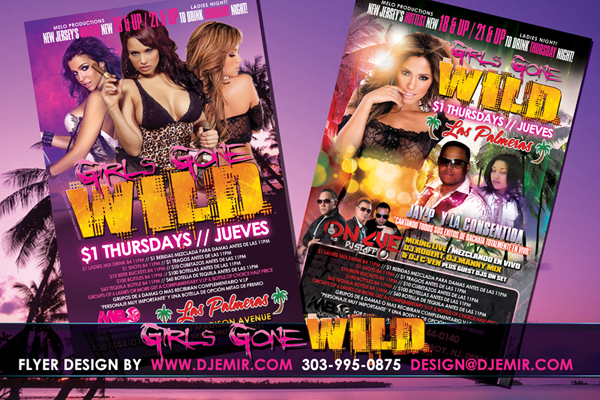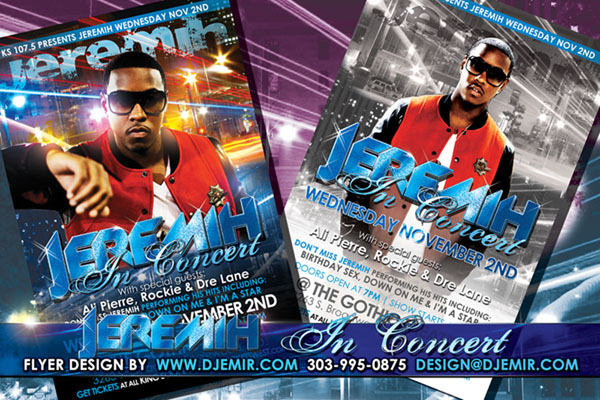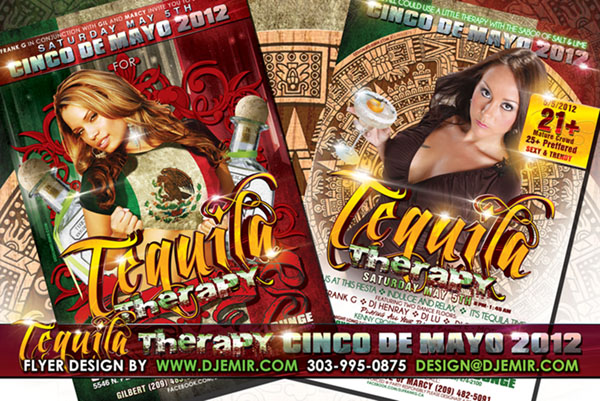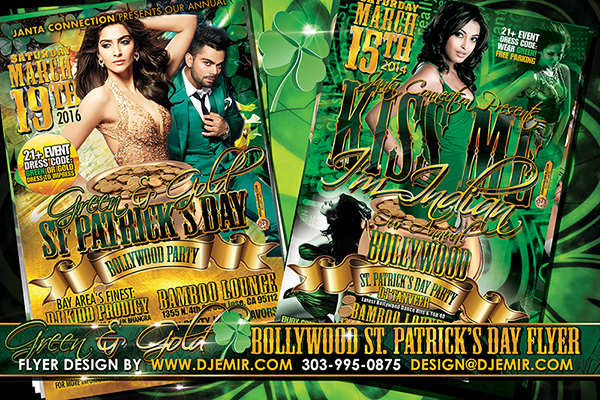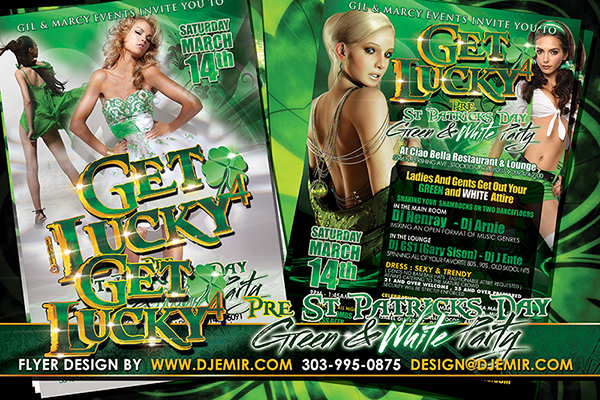 Green And Gold Bollywood St. Patrick's Day Flyer Design | Get Lucky 4 Annual Green And White Saint Patrick's Day Flyer Design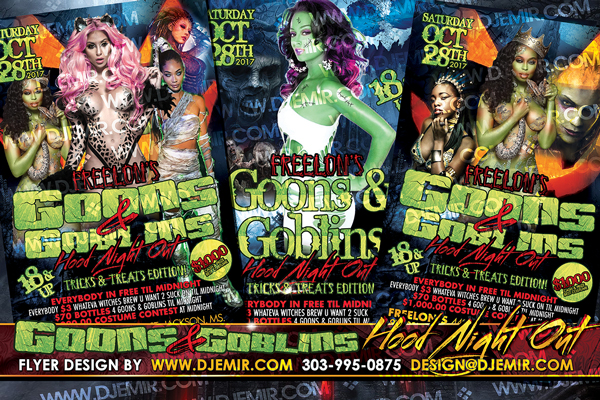 Goons & Goblins Hood Night Out Halloween Flyer designs Jackson Mississippi & Rocky Mountain Halloween Party With DJ Emir October 31st 2015 Colorado Springs Colorado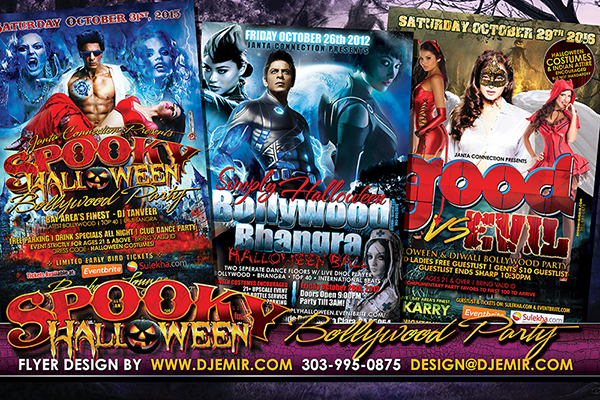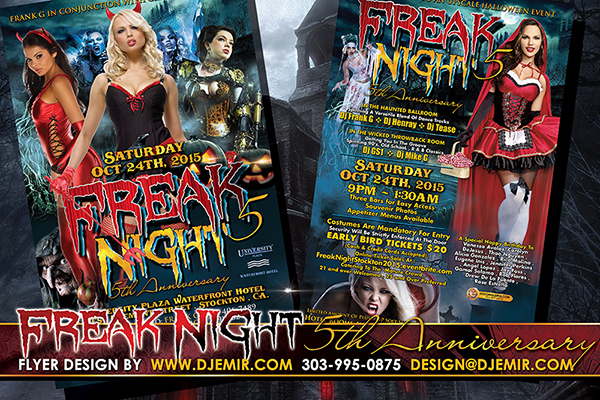 Good & Evil Spooky Bollywood Halloween Flyer Designs And Freaknight 5 5th Anniversary Annual Halloween Party Flyer Design
In Addition to amazing flyers we also design stunning logos, posters album covers, T-shirts and even full websites like the amazing website design we did for Hunks The Show at www.diamondtalent.com
To get your next flyer design, logo design or industrial design project started today call 303-995-0875 or email all details to