DJ Emir Santana a Superstar DJ with a Difference You Can Hear! Real DJs Do Real Things!
"One of the worlds most sought after DJs, Superstar DJ Emir Santana makes a huge splash wherever he goes. His larger than life DJ performances enliven every nightclub venue he plays at. With a keen sense of taste and a huge variety of music and unique remixes, DJ Emir captivates the crowd and energizes the dancefloor. DJ Emir's fans can be found in all corners of the world thanks to his travels, performances and his world famous mixtapes. Very few Deejays in the world can match Emir's energy, enthusiasm and overall skill and performance. A true artisan of the turntables, DJ Emir has earned the respect of his fans, the media, nightclub owners, collegues and DJs around the world. He truely is a Superstar DJ of epic proportions." - V. Vanguard Great Music Blogspot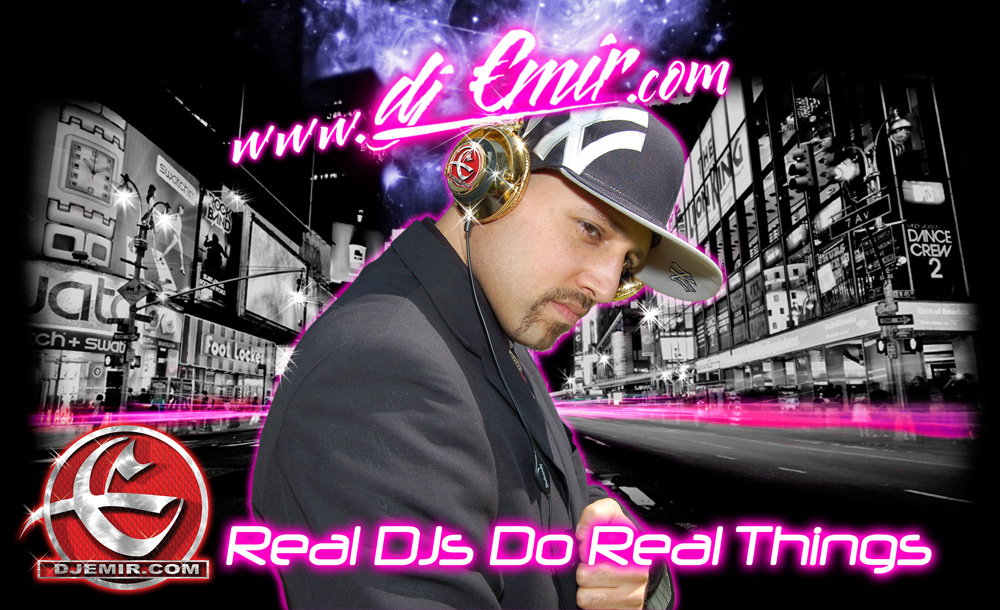 Superstar DJ: DJ Emir Santana One of the Worlds Best Nightclub DJs, (303) 995-0875
One of the worlds best nightclub and mixtape DJs,
DJ Emir knows the turntables, and uses them with the precision of a surgeon.
He knows music and knows how to re-create it, redefine it, and bring it to life.
His innovative techniques, ideologies and charismatic mixes
distinguish him from his peers, setting him a cut & a scratch above.
But most of all, DJ Emir knows people and knows how to move them.
He exists to entertain and makes sure nightclub dance-floors are revitalized.
For Emir is not just a DJ, but a Performer as well.
DJ Emir's Mixtape & Nightclub Mixes have created followings around the world.
With enthusiastic fans in the U.S. Canada, Puerto Rico, Prague, Spain, Australia, China,
Russia and many other countries. His mixes transcend age, race, gender and genre to
move people at their most primordial level... at their core
DJ Emir Moves The Soul. (written in "Crates" Magazine)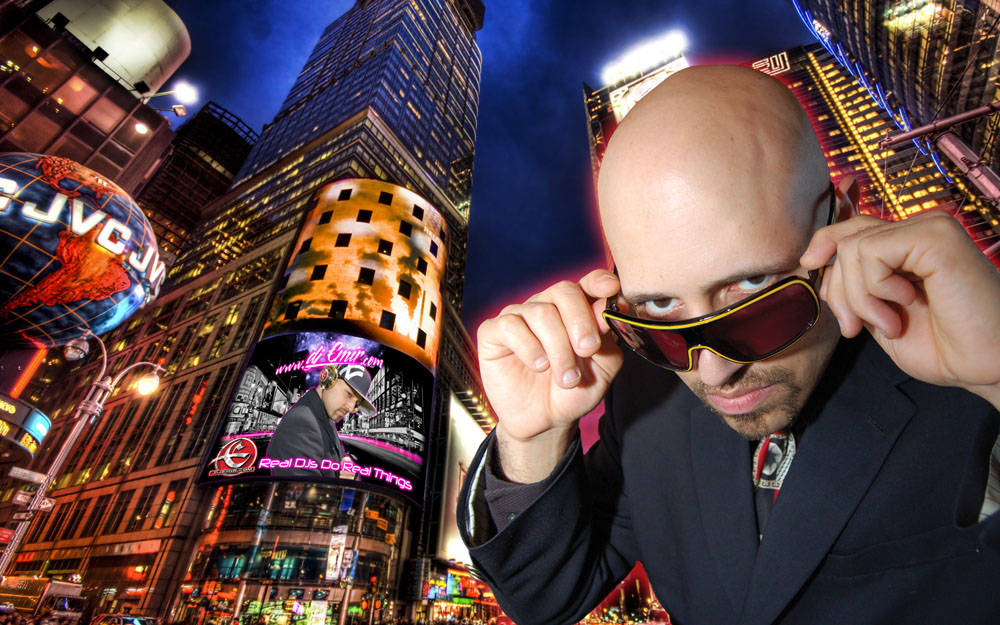 DJ Emir Travels the Globe Deejaying for the Best Nightclubs in the World
Bring DJ Emir's world of experience to your nightclub! With both mixtapes and nightclub appearances
in nearly every major City across the globe, DJ Emir is quickly becoming a household name amongst mixtape fans and nightclub goers.
Hear the difference for yourself when you bring DJ Emir to your city.
As a hosting nightclub you get tons of exposure on our Website, Myspace Pages, and social networking sites.
including myspace, facebook, Bebo and more. You will be added to our Email blast and our event calendar across all our various websites.

If you need Nightclub Flyer Designs for an event you are booking DJ Emir for, we can
have those designed for you for $150 vs the regular price of $200 (Discount for using DJ Emir)
DJ Emir also gives out some of his world famous mixtapes at most of the huge events he deejays for.
His CDs add an extra draw and excitement at every nightclub and event that DJ Emir spins for.
As an added bonus many nightclub events that are booked near one of Emir's Mixtape Release dates
may be booked as a "Mixtape release Party" with DJ Emir's huge global fanbase always waiting in anticipation
for the next DJ Emir Mixtape a mixtape release party always gets the attention of his biggest fans.
Book this superstar DJ today. Call 303 995-0875 or email hiphopmixtapes@gmail.com
Add Your Event To Our Event Calendar Today Call 303 995-0875
Our event calendar is still open for Summer, Fall and Winter events,
we also may still have some events dates open for this month
Call 1(303) 995-0875 Now to reserve your event today.
Prices Range depending on Event Date, Time, Travel & Equipment
Half Down Deposit needed to Block out any Event dates
PS: If you need a DJ residency at your nightclub or multiple bookings
we can make special pricing arrangements for nightclub residencies.
DJ Emir a Superstar DJ with a Difference You Can Hear! Real DJs Do Real Things!