Real DJs Do Real Things: Just what does that mean?
A real DJ reads the crowd, knows his music, and never stops mixing. You will always
see them rocking a party, mixing in a song, scratching in a sample or hyping up the crowd.
A real DJ doesn't need gimmicks, they relly on thier strong DJ skills and abilities.
Real DJs don't need to hold back on their music or "Save Songs" cause a real DJs crates go deep.
Real DJs can span across several genres, several decades and rock the crowd like no other DJs can,
because Real DJs know their music, they have what it takes to make people feel the music,
to mold the crowd, keep them guessing and keep them always wanting more.
Real DJs don't worry about other DJs playing the crowds favorites, because real DJs know
whatever they decide to play is what's going to become the crowds favorite!
Real DJs understand there will always be bigger fish and other DJs that do certain things better,
but Real DJs can accept that and learn from one another. Real DJs asses other DJs and realize
each DJ has their own strengths and weaknesses. It is up to each and every DJ to learn
what they can from other DJs, to constantly practice and improve.
That is the mantra of the real DJ, to always strive to become better,
to eventually become one of the best...
Real DJs Do Real Things!
DJ Emir is Part of The Real DJ Coalition to Book This Incredible DJ call 303-995-0875

The Worlds Best Nightclub DJ, DJ Emir knows the turntables,
and uses them with the precision of a surgeon.
He knows music and knows how to re-create it, redefine it,
and bring it to life. His innovative techniques, ideologies and charismatic mixes
distinguish him from his piers, setting him a cut & a scratch above.
But Most of All, DJ Emir Knows People and knows how to move them.
He exists to entertain and makes sure nightclub dance-floors are revitalized.
For Emir is not just a DJ, but a Performer as well.
DJ Emir's Mixtape & Nightclub Mixes have created followings around the world.
With enthusiastic fans in the U.S. Canada, Puerto Rico, Prague, Spain, Australia, China,
Russia and many other countries. His mixes transcend age, race, gender and genre
to move people at their most primordial level...
DJ Emir Moves The Soul.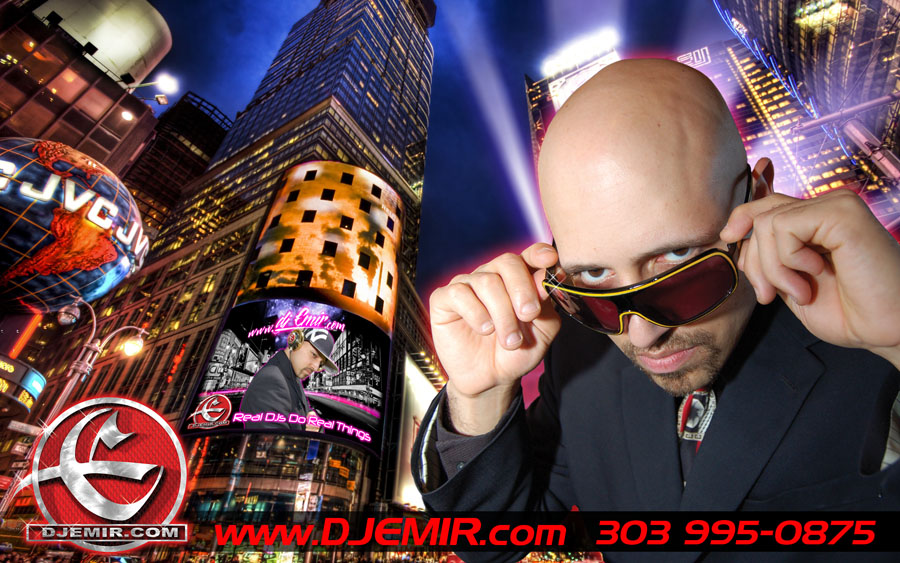 DJ Emir Real Mixtapes because Real DJs Do Real Things